Polo shirt size guide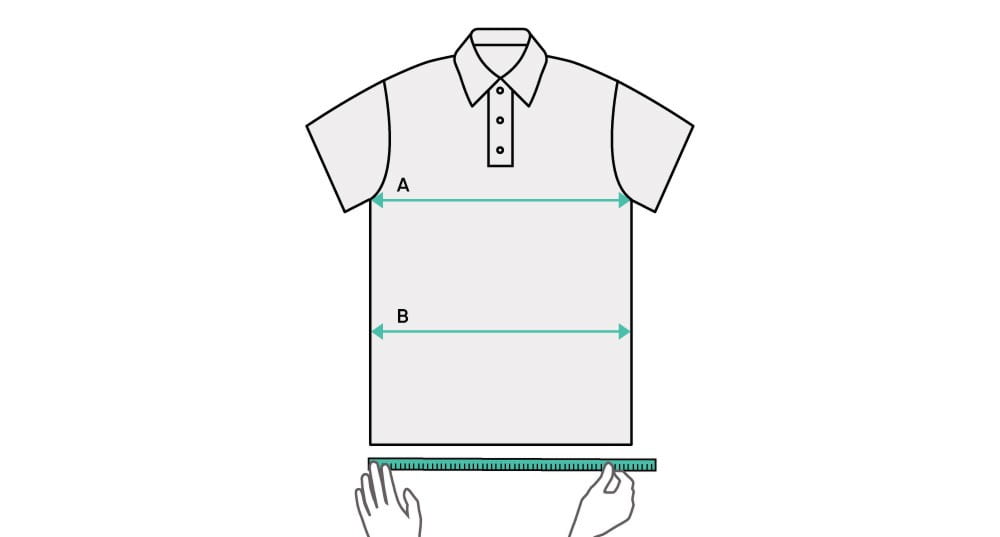 1. Measure chest and waist size
Take a good-fitting shirt and lay it flat on a table. With a shirt or polo shirt, it is important to close the buttons. To determine the chest size, measure below the armhole from left to right (A). Then please measure the waist size (B).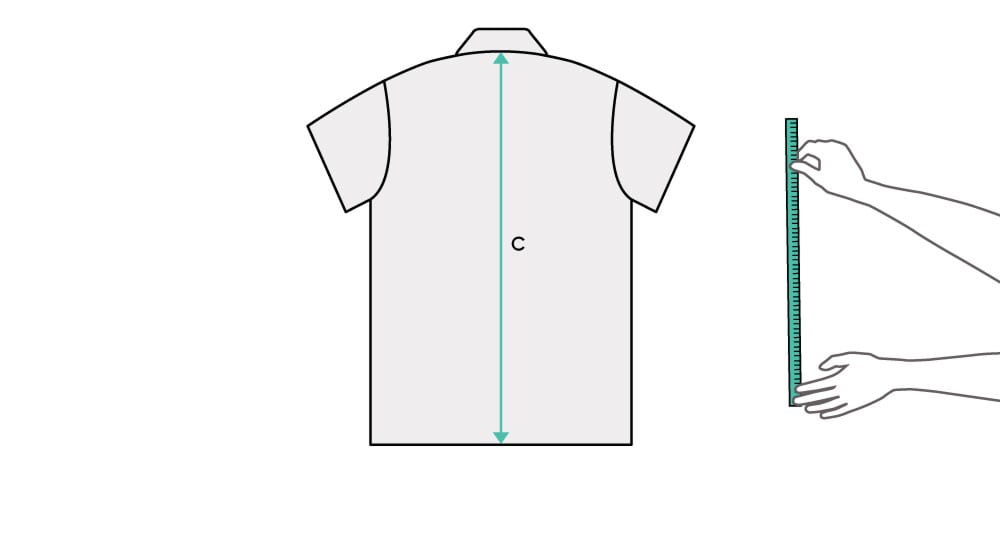 2. Measure back length
Place your shirt upside down on a table as shown. Now measure from the bottom seam of the collar to the end of the hem (C).